Are you ready for something refreshingly different?
Boring drinks work for some, but Vimto's something refreshingly different – and we see Vimto in you!
Vimto want those with the 'Vimto Spirit' to be true to themselves on and off the stage. That's why they've teamed up with Capital XTRA's Homegrown to showcase emerging talent and celebrate the best in the music scene.
We want you to do the same, which is why we're giving you the chance to win two tickets to a gig of your choice in the home of underground music – Berlin! You'll also win a pair of the hottest Nike customisable trainers, making sure your sneakers reflect your individuality.
For your chance to win, scroll down to watch the video and answer the question below.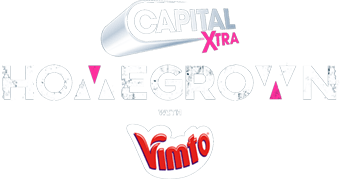 Meet Capital XTRA's Homegrown Talent
Vimto are finding out what makes an artist who they are, from the places that shaped them to the people that inspired them.
Leading the way in the wave of new UK artists making their mark on the music industry, check out our first video series below with rapper and singer Ramz for an exclusive look at life beyond the stage.
//=$text['video']['vid-titles'][$idx]?>
//=$text['video']['vid-titles'][$idx]?>