Enjoy Something Refreshingly Different With Vimto!
Boring drinks work for some, but Vimto's something refreshingly different – and they want those with the 'Vimto Spirit' to be true to themselves on and off the stage.
That's why Vimto have teamed up with Capital XTRA Homegrown and Robert Bruce to showcase the freshest artists in the industry right now, with a look into what makes them who they are, from the places that shaped them to the people that inspired them.
And we see Vimto in you! Which is why we're giving you the chance to win a picture-perfect trip to Lisbon. You and a friend could be flying to Lisbon to enjoy a photography walking tour of the city with flights, transfers, accommodation and breakfast all included!
For your chance to win, just scroll down and answer the question below.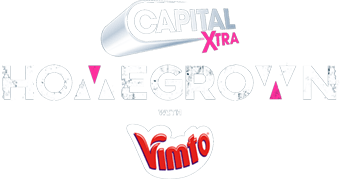 Meet Homegrown Talent with Vimto
Vimto are finding out what makes an artist who they are, from the places that shaped them to the people that inspired them.

Ms. Banks Origins
Ms. Banks is the south London rapper sending a message of empowerment to young girls from her SE17 south London postcode, but also around the world. In this video she offers a glimpse of life off the stage, as she reveals the people and places that shaped and inspire her music.
Ms. Banks Tracks
In this video you're invited to take a peek inside the studio to find out how Ms. Banks makes her music. Watch as she lays down lyrics with her producer and discusses her creative process, as well as her musical influences which include hip-hop, trap, grime and afro beats.
Ramz take us round his hometown
Ramz is leading the way in the new wave of new UK artists making their mark on the music industry. We find out what makes Ramz unique, as he shows us around the places that shaped him and chats with his oldest mates.
Ramz talks all things music in studio
Ramz had a fast rise to fame after finding chart success, with his breakout single 'Barking,' Here Ramz shares his creative process, from how he comes up with a track and writes lyrics, to feeling out how it will sound in a live setting.