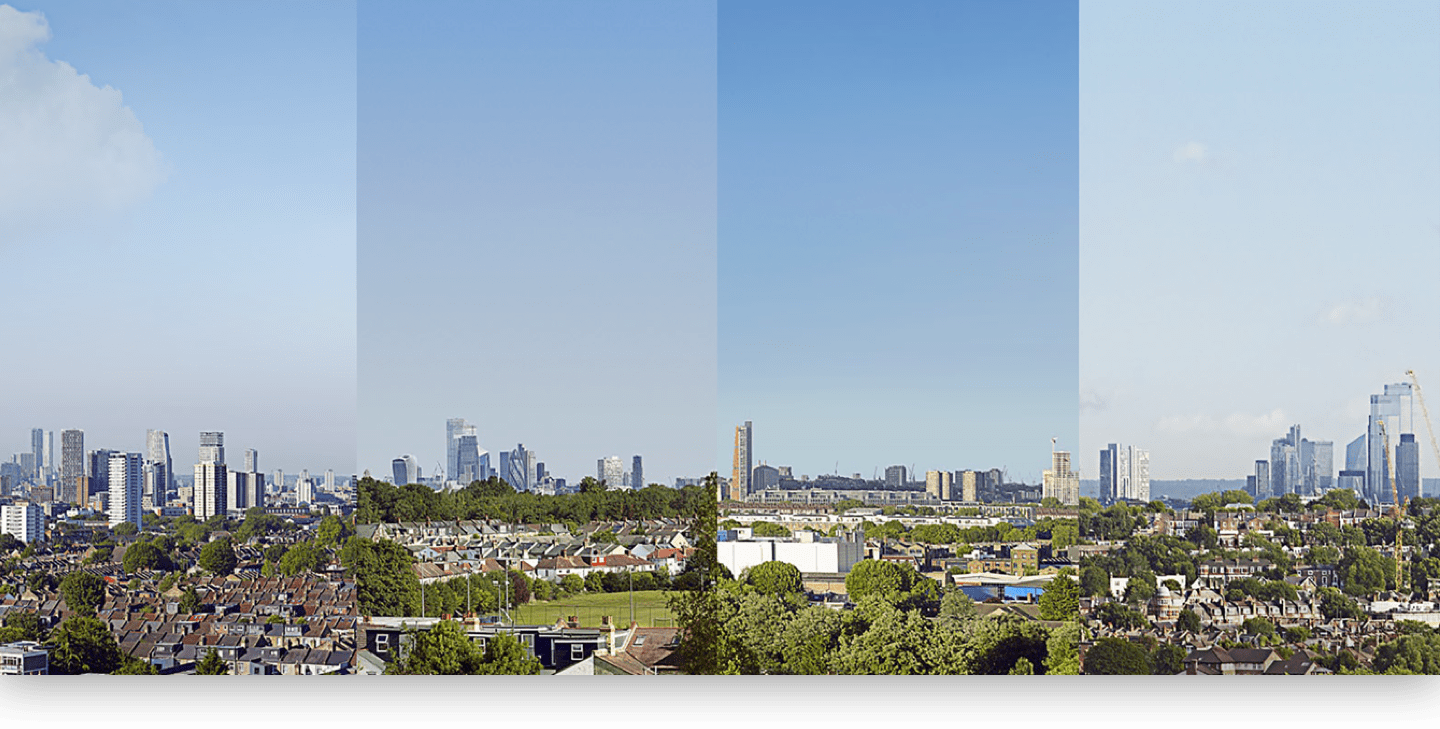 Together we're cleaning up the air for all of London
With your help and thanks to schemes introduced by the Mayor of London and TfL, we have made good progress in cleaning up London's air – but there is still more to do.
--> //=$item['video']?> //= $item['title'] ?> //=$item['text']?> -->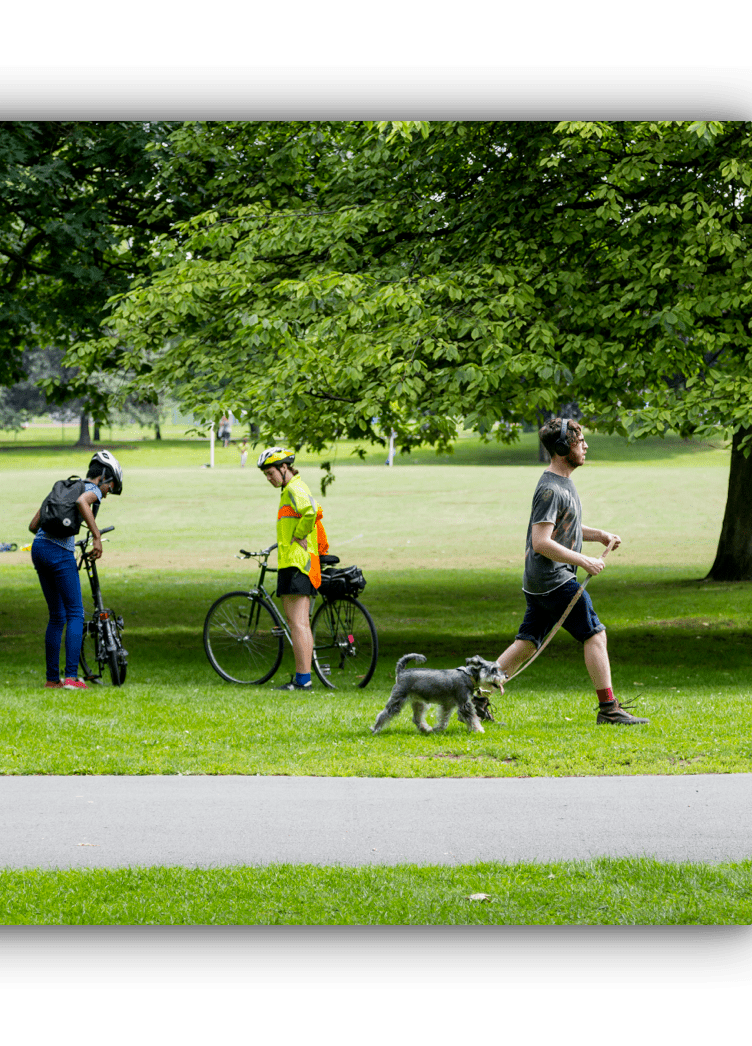 Improving London's Air Quality
Despite huge improvements since 2016, air pollution is still a problem across the city, not just in central London. Tens of thousands of Londoners still breathe illegally polluted air and 99% of Londoners live in an area where pollution exceeds World Health Organization recommended guidelines for particulate matter - the air pollutant thought to be most harmful to human health. And the biggest source of toxic emissions is polluting road vehicles.
Every time we drive, our cars and vans produce pollutants which cause lasting damage, contributing to thousands of early deaths each year. Young children are particularly vulnerable to the effects of air pollution because it can stunt their lung growth.
That's why together, the Mayor of London, TfL and Londoners' efforts to clean up the air across the city are helping create a cleaner, greener and healthier future for all Londoners.

What TFL is doing and how you can help

The Ultra Low Emission Zone:

The world's first 24 hour Ultra Low Emission Zone (ULEZ) was introduced in central London in 2019 and has helped to reduce the levels of some harmful pollutants by almost half within the zone.

But air pollution is not just a central London problem. That's why, from 25 October 2021, the Mayor is expanding the ULEZ up to, but not including the North and South Circular Roads, to create a single, larger zone to help improve air quality for millions of Londoners.

The expansion of the ULEZ, combined with the Mayor's other policies, is expected to help reduce harmful Nitrogen Dioxide from road transport by around 30 per cent across London in 2021; preventing more than one million air pollution related hospital admissions over the next 30 years.

To find out if your vehicle meets the ULEZ emissions standards, and if an address or postcode is in the expanded ULEZ, check here.

What TFL is doing and how you can help

Cleaner Buses:

TfL are cleaning up its buses – the core* TfL bus fleet already meets the Ultra Low Emission Zone standards and bus-related emissions of nitrogen oxides have been reduced by an average of 90 per cent.

TfL already have 500 zero emission at tailpipe buses on London's roads, and are committed to having a fully zero-emission bus fleet as soon as possible and no later than 2037.

Plan your bus journey in advance with TfL's new real-time travel app, TfL Go.

*Meal relief buses, training buses and additional school buses provided to help with social distancing are not included in the core TfL bus fleet.

What TFL is doing and how you can help

Cleaner air for every generation:

Since 2016, the number of state primary and secondary schools in areas which exceed the legal limit of harmful Nitrogen Dioxide has reduced by 97per cent, from 455 schools in 2016 to just 14 in 2019. But there is more work still to do.

All schools in London are in areas that still exceed the World Health Organization guidelines for particulate matter (PM2.5). Exposure to particulate matter can shorten life expectancy and increase the risk of death from cardiovascular and respiratory diseases and lung cancer, as well as increased risk of long term problems such as reduced lung function, asthma and COPD.

TfL are supporting London boroughs to deliver School Streets across London, where roads outside schools restrict access to motor traffic at drop-off and pick-up times.

What TFL is doing and how you can help

Walk London:

Walking is a great way to get around London – it's free, healthy and green. If you can leave the car at home and walk your journey instead, you'll be helping to improve London's air quality. Not only that, just 2, 10 minute walks a day can help to improve your health and wellbeing.

TfL is making junctions safer and introducing pedestrian priority at a number of crossings as part of the Mayor's aim for London to be the world's most walkable city. Looking to start a new routine? TfL has lots of great resources for finding new routes all across London or download TfL's new real-time travel app, TfL Go to plan your journey and find walking routes.

What TFL is doing and how you can help

Cycle your journey:

If you can leave the car at home and cycle your journey instead you'll be helping to improve London's air quality.



Since the start of the coronavirus pandemic, more than 100km of new, upgraded and temporary Cycleways have been delivered or are under construction across London, many through quiet backstreets and green spaces, for everyone to use. They're well signposted and link communities, businesses and destinations across London.

Use TfL's online mapping tool to help plan a cycling journey and find cycling routes with TfL's new real-time travel app, TfL Go.

TfL also offer free cycle training (online or in person with an instructor*) for all abilities. So, whether you're a new or regular cyclist, you can improve your skills.

*in-person training is provided by most boroughs across London

What TFL is doing and how you can help

Charge Points for electric vehicles:

The Mayor and TfL have funded and delivered 300 rapid charge points and over 2,000 standard charge points. In addition, they've provided funding to boroughs to install over 3,000 residential chargers across 28 boroughs, through the Go Ultra Low City Scheme.

This includes London's first rapid charging hub at Stratford International. London now has over 7,000 charge points (30 per cent of the UK's total) for electric vehicles, including taxis.

If you are changing your vehicle to meet the Ultra Low Emission Zone standards, or you're just thinking about an upgrade, you should consider changing to an electric vehicle. You can find out more about getting an electric vehicle, including a list of eligible vehicles for a government grant here.